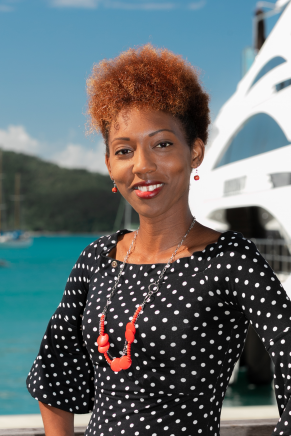 Tonia
Garnett
Agent, Shipping and Logistics Specialist
C:

340.277.2829
O:

340.774.5277
Shipping and Logistics Specialist

One of Tonia's passions is helping others. Tonia has been in the business of helping others for most of her life. For the last 17 years, she has worked in the shipping industry as a transportation consultant. She has been trained by some of the top shipping and sales specialists in the world. Tonia recently transitioned over to helping others with selling and buying properties and has quickly become an expert in the St Thomas market. Within her first two months, she landed three million dollar listings and has not stopped. Tonia is very energetic and when she is not channeling her energy into real estate she is an active Rotarian, community activist, public speaker, and avid runner.

Tonia also enjoys spending time with her family and friends, traveling, and going to the beach.

One of her favorite quotes is: "Helping one person may not change the world, but it could change the world for one person."

She is ready to help you!