Cindy Devlin - Realtor® 340.626.3032
Cindy has been a licensed Realtor® since 2007 and holds multiple certifications: ABR, AHWD, C2Ex, RENE and SRS. She is the 2022 Treasurer for the St. Croix Board of Realtors (STXBOR), is Chair of the Education Committee for the STXBOR and is a member of the Education Committee for the Virgin Island Territorial Association of Realtors (VITAR).
Cindy has lived on St. Croix for over 16 years, moving here from NYC with her husband, whom she met on St. John, USVI in 1993. Raised in West Texas, educated in Texas and Colorado, Cindy was in the corporate world for 25+ years, moving up the ladder within multiple industries (oil and gas, publishing, corporate retail and advertising), holding her last position as Director of Learning and Development. While in Manhattan, she earned her executive coaching certificate after completing 320 hours of training. Her career in service to others is what she feels makes her a valuable and respected Realtor®. As a Realtor®, her motto is: "The more you see, the more you know" AND "The more you know, the more you can SEE." Her customers and clients find her to be detailed oriented, resolute, and fun to be around. She plans to be on STX engaging in the real estate industry for as long as she is able.
Cindy and her husband have homes in NYC and San Miguel de Allende, Mexico, and have purchased and sold multiple investment properties in Florida
Featured Listings
SOLD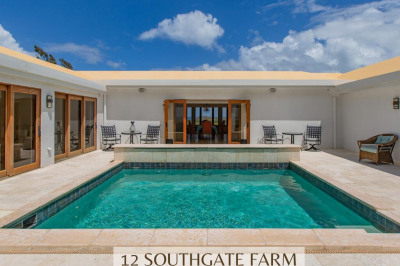 71
SOLD
48
SOLD
46