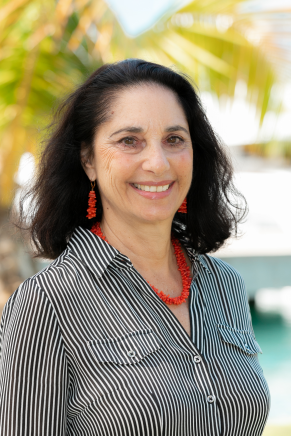 Alexandra
Laing
C:

340.513.7259
O:

340.774.5277
F:

340.777.9472
Caring about the needs and wants of the buyer or seller, listening, attention to
detail, and seeing the transaction through to fruition; these are Alexandra's
working standards, always exceeding expectations.

Alexandra is committed to the islands, and serious about real estate. She
believes when you live in an area as uniquely beautiful as the Virgin Islands, you
promote them and assist others in finding their piece of paradise too.

Alexandra's background is in the title insurance industry where she owned and
operated an agency in St. Thomas. From title searches to closings, it was hands
on.

With years of title insurance experience under her belt, Alexandra wanted a
career change without completely reinventing the wheel. She was looking for the
right fit. That opportunity arrived in 2007, when Sea Glass Properties opened its
doors. She was onboard from its inception.

Moving to St. Thomas as a child gives her plenty of "local knowledge" and lots of
contacts. Passionate about where she lives and guided by her unique
background, Alexandra serves the needs of either the seller or the buyer,
whether it is residential or commercial, sales or rental.